The People's Pistachio
We're heading into the future and bringing our pistachios with us.
BEING A GOOD NEIGHBOR IS WHAT WE ARE ALL ABOUT. ALWAYS. IT GUIDES EVERYTHING WE DO.
Although we have been growing pistachios for over 30 years, it wasn't until just several years ago that we folded our processing operations seamlessly into the growing side. Today, we use the most technologically advanced processes in the world, all designed from the ground up—an opportunity not many processors have.

We have an opportunity to revolutionize the pistachio industry—to make good on our promise to growers, buyers, and pistachio consumers, to do things right. Being stewards of the land comes with a great honor—and we look forward to seeing it through.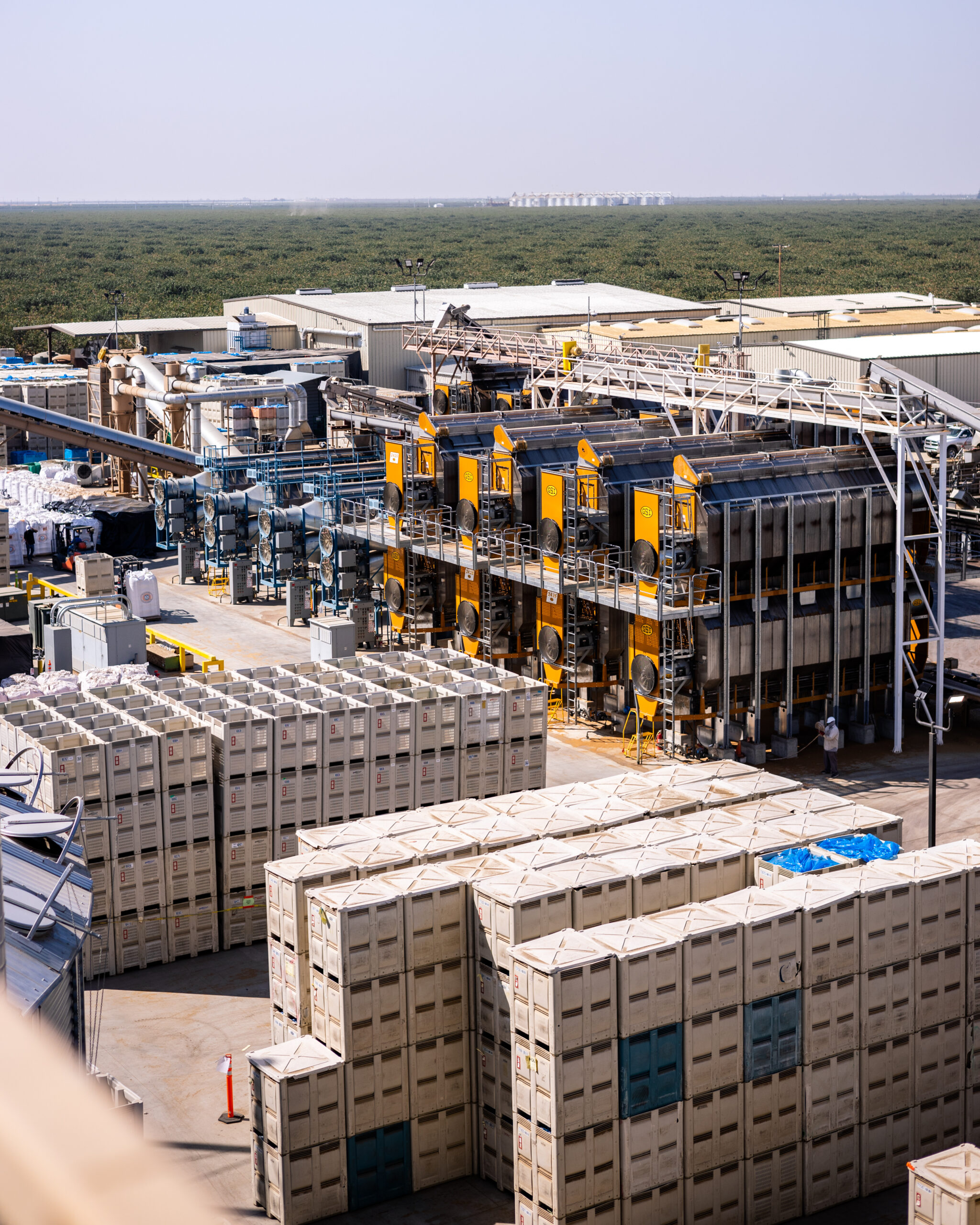 EXPORT
Our pistachios aren't just sophistically grown, they're also well traveled. We ship one of the greenest pistachios in the world all over the world.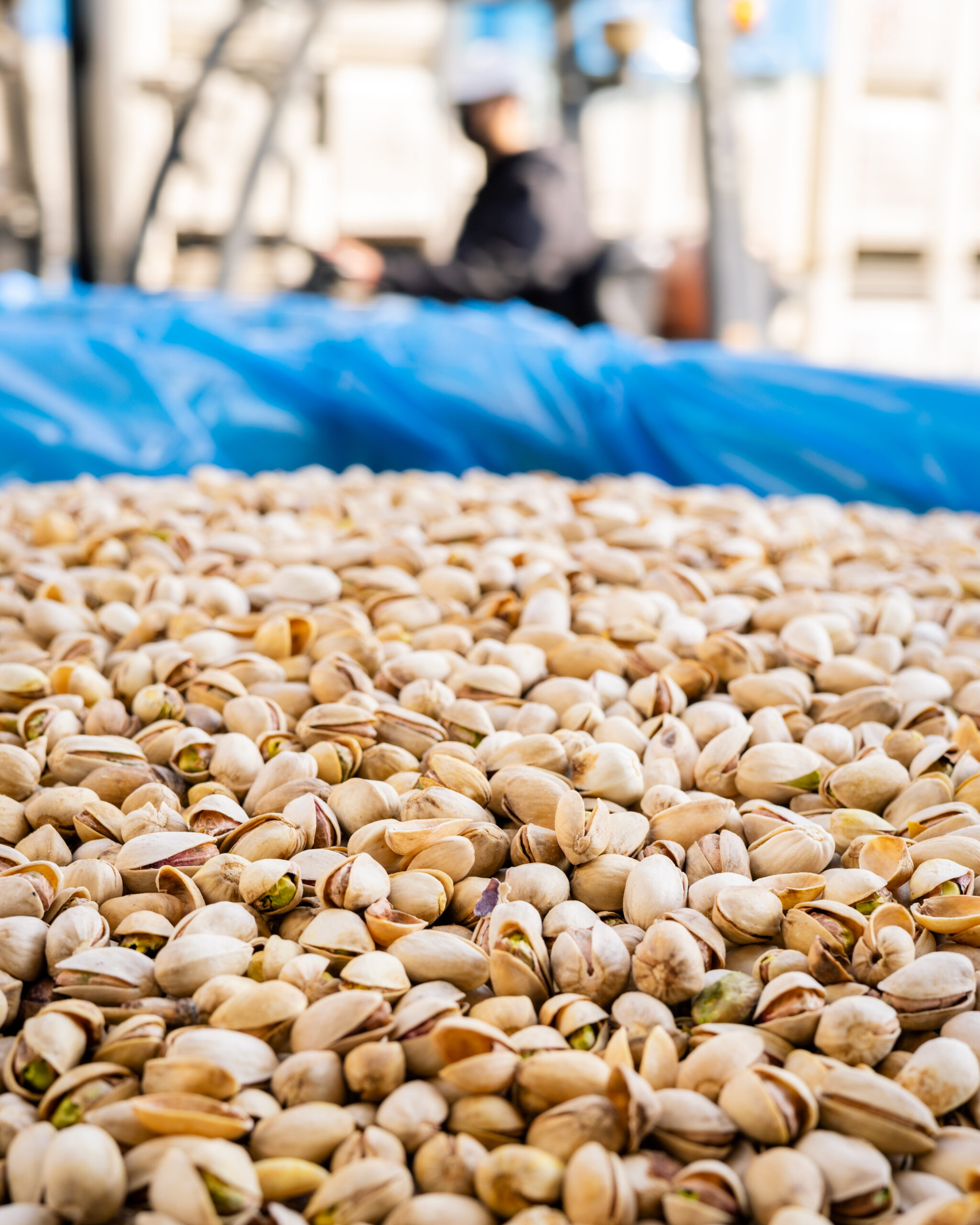 DOMESTIC
Get sustainably grown bulk products delivered from coast to coast. We serve food service, industrial and retail with easily stackable boxes for effortless merchandising.
LEARN MORE ABOUT THE PEOPLE'S PISTACHIO

SUSTAINABILITY
BY THE #'S
As pistachio experts, we're here to tell you that greener is better. We don't use drip irrigation and sustainable growing practices because it's good for our health (even though it is), we do it because it's good for everyone—we do it for the people, the planet, and the pistachios.
#1
Largest grower-processor of organic pistachios in the world.
30%
Less Water
Used with drip irrigation and water recycling methods.
A 1 oz serving of pistachios contains 6 grams of quality, easily-digested complete protein that can sustain your energy throughout the day!
Resulted from the pistachio industry in 2022.
98%
Of the United States' pistachios are grown in California's Central Valley.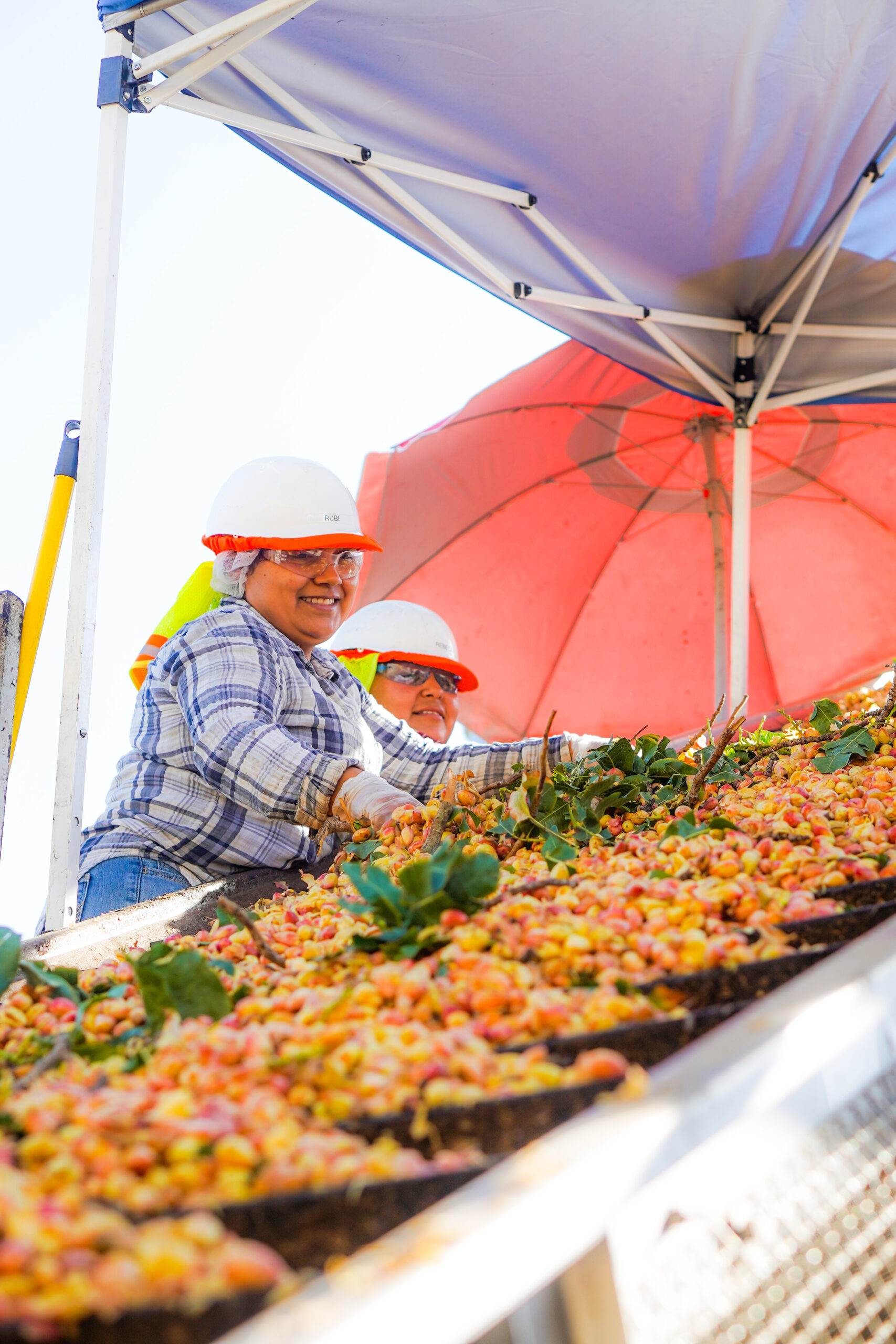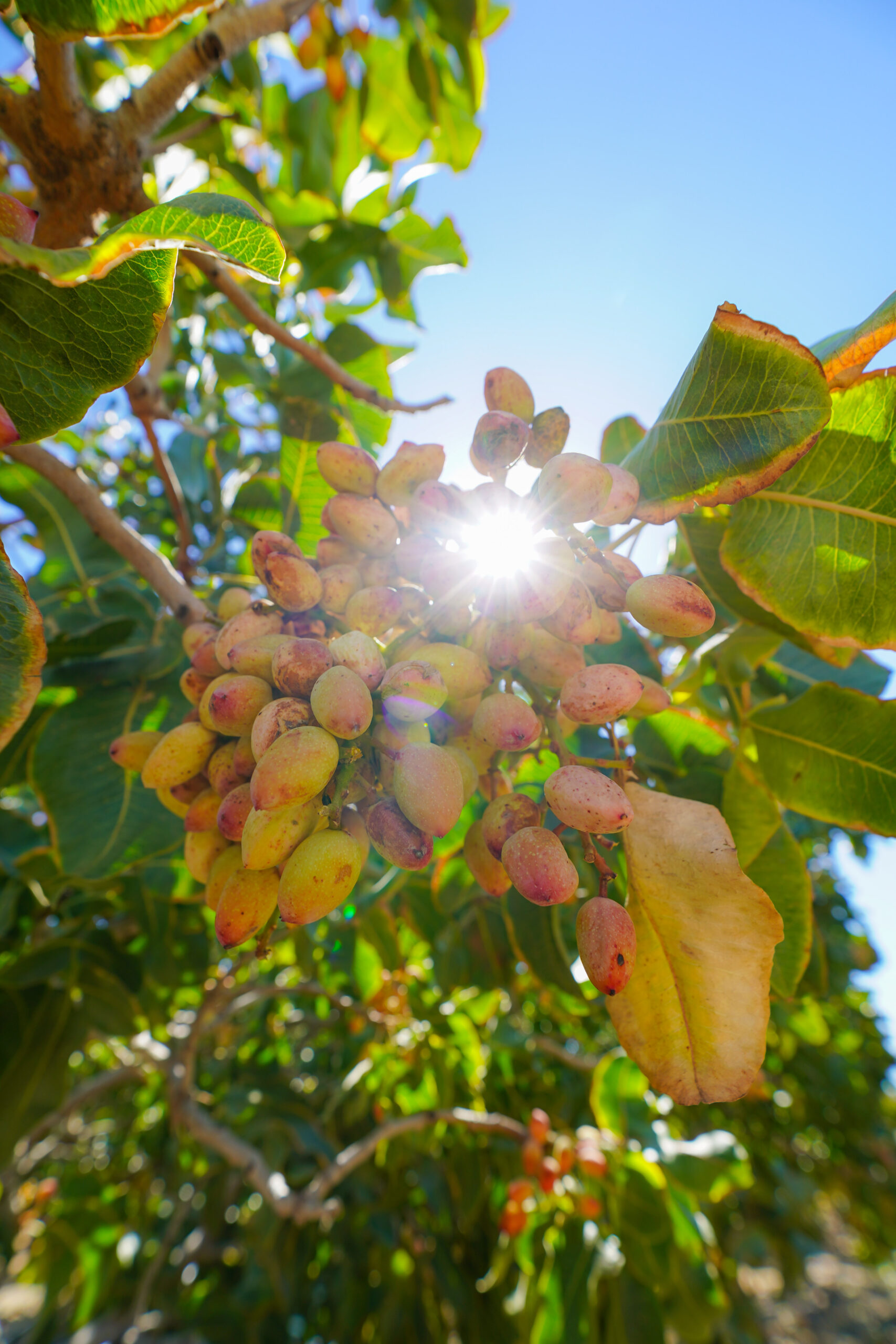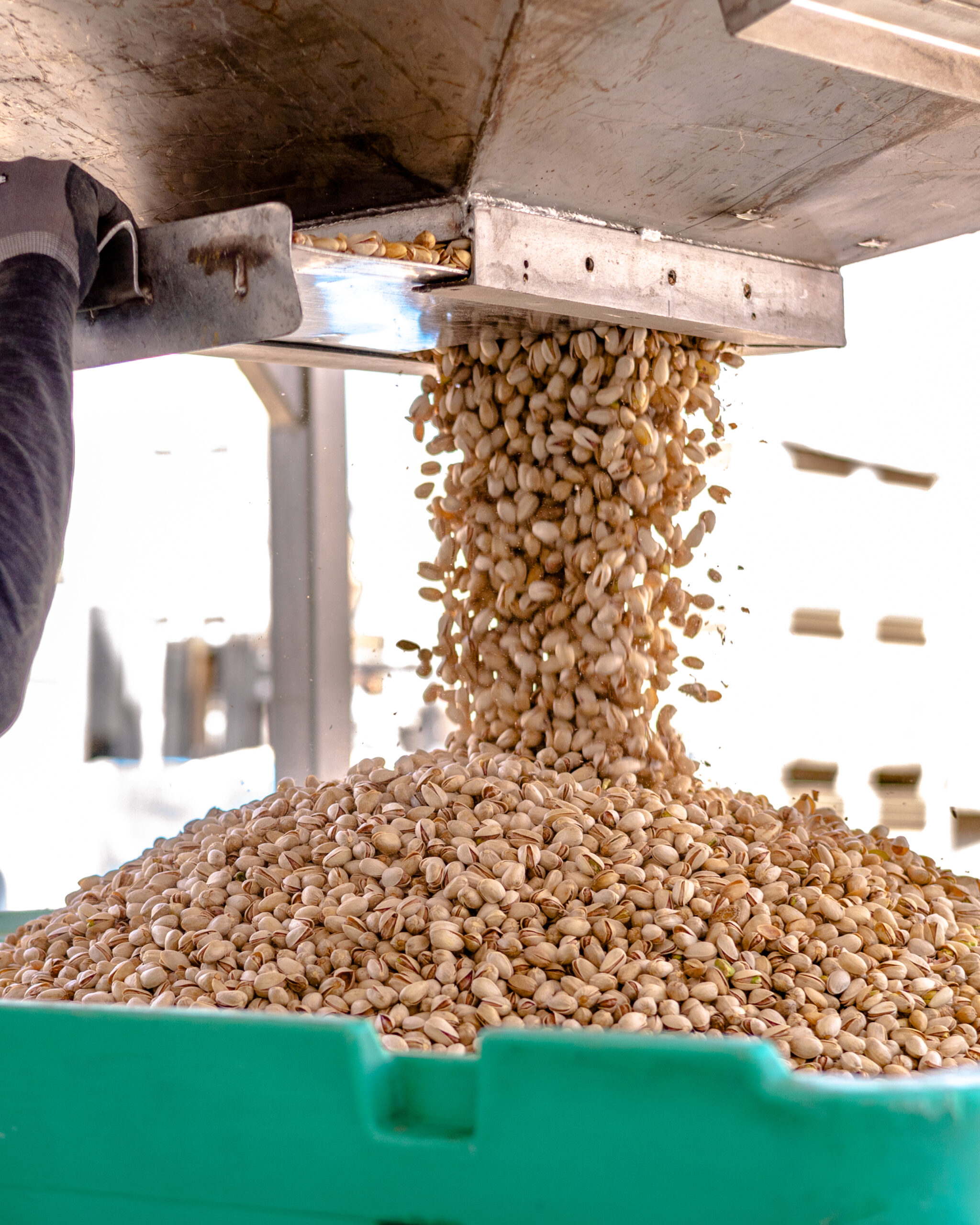 Using drip irrigation and our proprietary processing system, water is captured before it hits the drain and treated for use during the hulling process—conserving 30% more water than other processing plants. The wastewater is then treated to PH neutral and used to irrigate our pistachio orchards, closing the loop.
Even our pistachio hulls are working overtime as feed for neighboring cattle farms. And with our energy-efficient dryers running at capacity, we're burning less natural gas and releasing fewer greenhouse gasses into the air.
Anything that can be recycled—like plastics, metals, glass products and wood pallets—gets recycled. And we're pretty darn excited to finalize a composting program that creates a usable stream of compost materials that will go right back into the ground and help our pistachio orchards thrive.
Because food shouldn't just taste good, it should be good.
Portal Login
Thanks for visiting Touchstone Pistachio Company. If you know your username and password, please proceed to your portal. If you do not know your password or you are interested in becoming a grower or customer, please contact the below.